The League of Women Voters of Elmhurst
The League of Women Voters of Elmhurst
SUPPORT DEMOCRACY IN ACTION FROM YOUR FRONT YARD!
president.lwvelmhurst

[at]

gmail.com

(Contact us)

to purchase a sign for $5!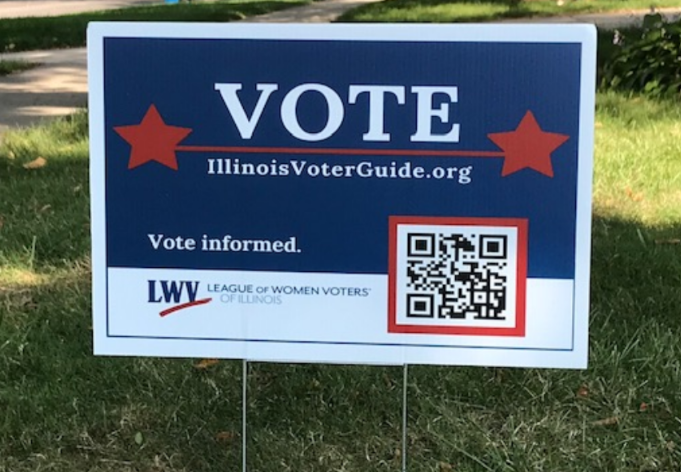 GET THE FACTS ON VOTING WITH DUPAGE COUNTY CLERK JANE KACZMAREK!
Are you ready for November 3, 2020?
The LWV Elmhurst recently hosted DuPage County Clerk Jean Kaczmarek for a virtual informational session on this year's voting process. If you couldn't join us, click below for a video of our September program.
SAVE THE DATE FOR OUR OCTOBER PROGRAM ON 10/22/20.
Please join us at 7:00 PM on Thursday, October 22, 2020, for our monthly program. This month we will focus on the ongoing opioid crisis in DuPage County, which has been further exacerbated by the pandemic. Our discussion will be virtual and will feature Mila Tsagalis, Director of Community Initiatives for the DuPage County Health Department. Details on the Zoom link and how to submit questions are forthcoming, but mark your calendars now!
PLAN

AHEAD: PROTECT

THE VOTE!
No one should have to choose between their health and the right to vote. COVID19 has created great uncertainty, but you can count on the LWV to stay in the loop on vote-by-mail legislation, as well as other important information to help you prepare for November 2020. 
For example, have you checked your voter registration status? Check out
www.dupageco.org/election
!) 
Also click here for our special section on voting by mail, and scroll to the end of this page for a quick video that addresses common concerns on voter fraud. 
To access information

on

candidates and issues in the upcoming election, be sure to review the Illinois Voter Guide! Simply click on the button below.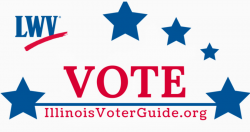 FAIR TAX REFRESHERS
What's the Fair Tax Amendment All about?
Be sure you know the facts before Election Day!
Click here for the LWVIL Fair Tax Advocacy Toolkit.
Check out
this video presentation
, courtesy of the LWV Wheaton. "Fair Tax: Funding Education and Pensions" features Ralph Martire, executive director of the Center for Tax and Budget Accountability.
Reach out to clandou [at] comcast.net (Carol Landou), our new LWV Elmhurst Director of Special Issues, with questions!
BE IN THE KNOW!
Click here to access the OR for the 9/22/20 regularly scheduled D205 Board of Education meeting.
Click here for the OR for the 9/30/20 D205 BOE Special Meeting.
Click here for the OR for the 10/5/20 Elmhurst City Council Meeting.
***